By Amber Harrington February 23, 2020
Yesterday was a truly wonderful day. We all gathered early in the morning for some bacon sandwiches before starting a full day of work-shopping. It was a great opportunity to polish some of our more fiddly acting scenes, sharpen up our harmonies with an almost complete band and spend some time perfecting our dance moves.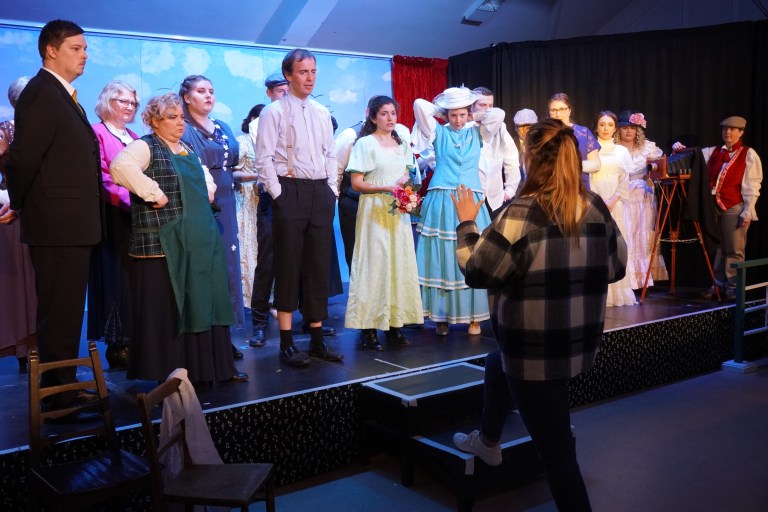 In the evening, we put on a full performance, finally combining months of hard work. Seeing the performance in full costume with the band, lights and sound brought the whole show to life.
The energy on stage was palpable and the whole performance was completely elevated ready for show week. We all can't wait to show off this magical show to our audiences.
You're in for a treat!