By Amber Harrington November 24, 2019
Our cast have had another hugely successful week. Thursday's rehearsal turned into a bit of a workout, as we refined the movement for the end of 'Flash, Bang, Wallop!' before quickly moving on to the reprise after a few moments of trying to catch our breath in between. It's an exhausting but hugely exciting end to the show so we've all been building up our stamina in preparation for February. It's already feeling and looking pretty spectacular! Wait until we get our props…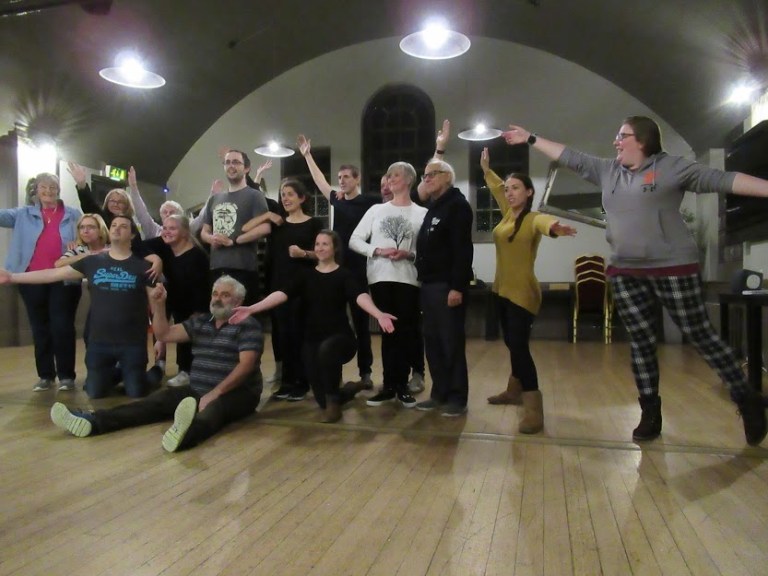 On Friday, we spent a bit more time working on the scenes that develop the romantic relationship between Kipps and Ann. Kipps and Ann sing the most beautiful number, 'Long Ago' in Act Two but it requires an extraordinarily long note at the end, which both Kipps and Ann are working hard to perfect. Maxwell, Mrs Walsingham, James, Kipps and Helen also had a catchy and rather amusing number to learn on Friday, which soon evolved into a scene full of drama and conflict.
On Saturday, Barnstormers were lucky enough to have a stall at the Christmas market at Patcham Methodist Church.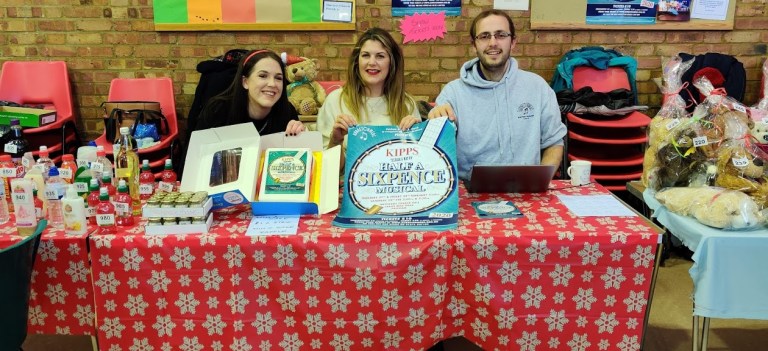 We were pleased to sell a number of tickets for our performances but it does mean that we have very limited seats left available. If you still haven't got your tickets, you will need to act quickly, as they will soon be gone!
We can't wait to show audiences all our hard work! It's going to be a FANTASTIC show!