By Seb Harrington March 21, 2017
Barnstormers are proud to present their next show, Barnstormers' Big Night Out!
Tickets for Barnstormers' next production "Barnstormers Big Night Out" a variety show including a selection of songs from your favourite musicals.
Remember the earlier we get your seats booked the more choice there will be!
Tickets are £8 for adults, £4 for children, £24 for a family ticket (2 adults + 3 children) and a senior ticket is £7.
Barnstormers can now take card payments over the phone and in person, this gives you flexibility and choice in the way you pay*.
Performances are on Thursday, 18th May @ 7:30 pm, Friday 19th May @ 7:30 pm, Saturday 20th May @ 2 pm and evening performance @ 7:30 pm.
You can also order your ticket over the phone on the Box Office number 01273 532012
We do hope you will be able to join us.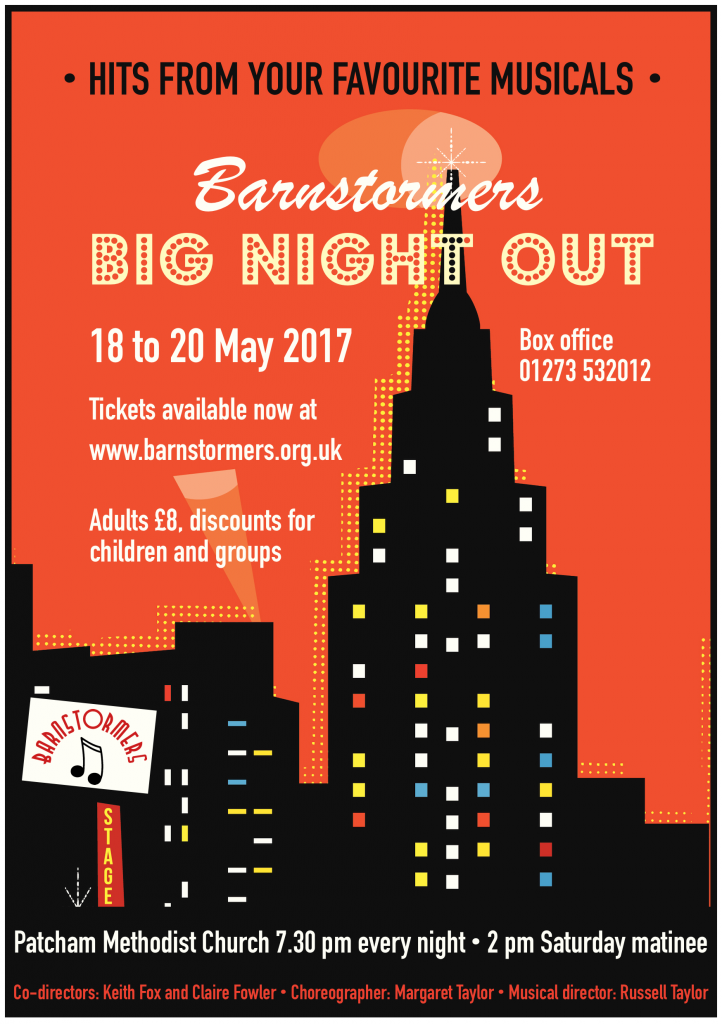 All payments are made via a third party (stripe) and neither Barnstormers or Patcham Methodist Church have access to or make a record of your payment details.