By Seb Harrington October 10, 2016
Barnstormers are proud to present Aladdin the Panto – Four Weddings and a Lamp.
Tickets available now
Aladdin and his family find themselves against hard times, with barely two pennies to rub together. Word is, the Sultan will be putting up rent costs and with Aladdin's evil uncle around money may be the least of Aladdin's problems. Aladdin has always dreamed of the high life and all that goes with it, especially keen on the princess Jasmine. If only there was a solution to all of his and his families problems.
A Panto written by Barnstormers own Paula Steel and Ian Bates. Come along and see if Aladdin can overcome all odds. Fun for all the family.
Show times for Aladdin the Panto will be as follows:
10th November 2016 @ 19:30
11th November 2016 @ 19:30
12th November 2016 @ 14:00
12th Novemeber 2016 @ 19:30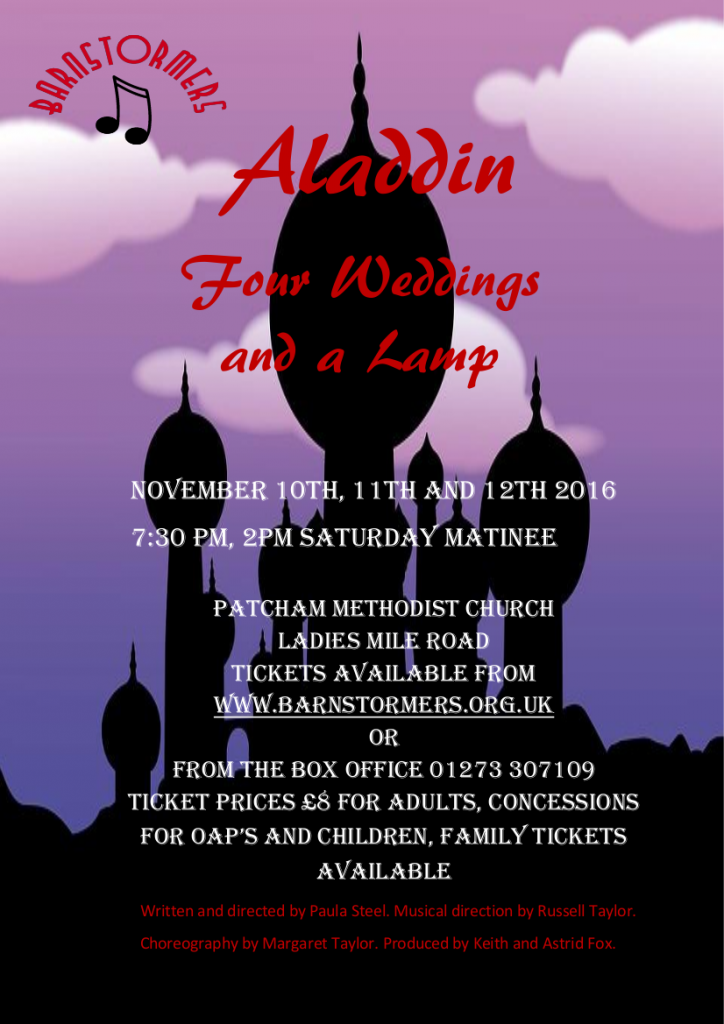 All payments are made via a third party (Stripe) and neither Barnstormers or Patcham Methodist Church have access to or make a record of your payment details.